The goal of our research and data project DemocraSci is to create a searchable database of the Swiss Parliament. For the past 130 years (starting in 1891), the Swiss Parliament has carefully documented its actions and debates in the so-called Amtliches Bulletin—a stenographic record of parliamentary speeches and legislative proposals. In our project we carefully extract and structure the data from the Amtliches Bulletin.
Our database will contain
all bills, legislative proposals and parliamentary questions brought forth by members of the parliament, comittees, parliamentary groups (called Fraktionen) and cantons (in the form of a Standesinitative)
all speeches recorded in the Amtliches Bulletin
all members passing through the parliament as well as their functions, their committee memberships and their involvement in parliamentary affairs
all votes and voting outcomes for proposals
all cosponsorship signatures from members of parliament on bills
The project is a collaboration between our chair and the Swiss Data Science Center, SDSC.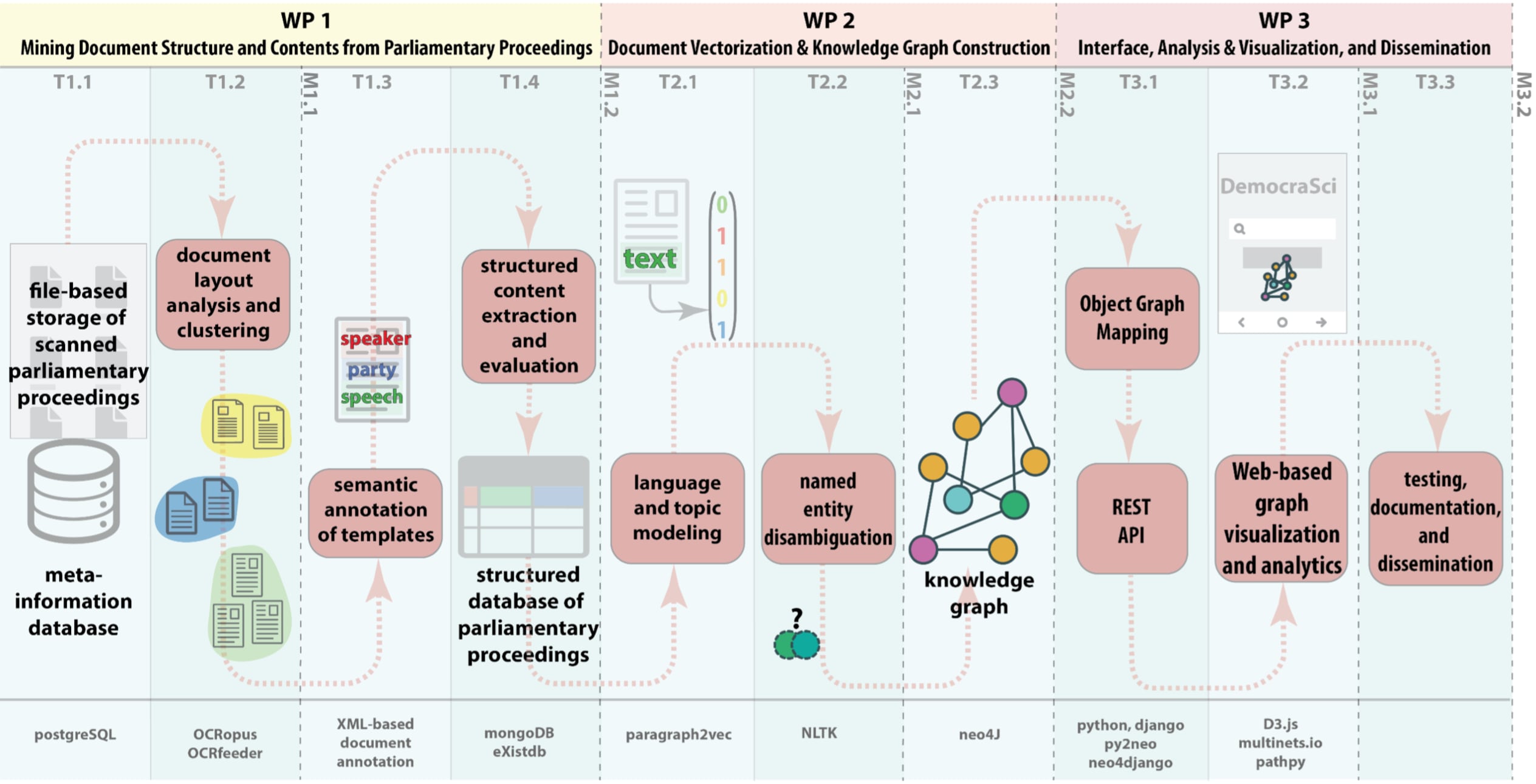 Collaboration partners: Luis Salamanca (SDSC), Fernando Perez-Cruz (SDSC)
Project start: fall 2019
Project end: 2022